This guy is open and if he likes you he wants you to meet his family. He takes all the scary things about the midwest in stride. He will have played some kind of sport in his youth and knows how to compete fairly, he will have good muscles, and straight teeth because his parents wanted him to have braces to make his smile very nice for others to see. You will like him immediately and you will be the most exotic creature he will ever meet. Where To Meet Him: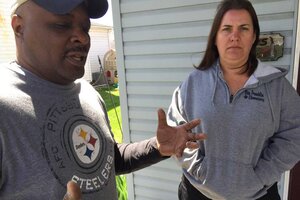 You've met the "typical" American that is talked about all over the world. He will be the quintessential 'All American Boy' that is portrayed in magazines. He trusts that you are completely wonderful and aren't a danger to him. They are blue-eyed, blond or fair haired, and have big smiles. You're likely to meet him at a local festival, and in fact, be invited by him on the street to go with you to that festival. If you choose to marry him and live in the midwest, get ready to toss all culture, sarcasm, and black clothing in the garbage. There is no lack of spontaneity in these men and they have nothing but good experiences with most of the people in their lives who are not sarcastic, unkind, or trouble makers for the most part. Women being what they are, you'd think that you're dealing with a Southern Girl who seems nice on the outside but are mean on the inside. His old girlfriend has moved on politely and you'll get no drama from her unless she's mentally unwell. He's used to the sweetest girls in the world. You are very happy. Norwegians, Swedes, and Germans do well with Midwestern Men as you're all descended from the same people who came to this harsh land in the first place. He doesn't complain and hasn't really experienced too much night-life in his little town. Where To Meet Him: Never, under any circumstances, talk about SEX with any of these girls You'll just be so happy also because the girls who date his friends will be curious about you and welcome you into their circle of friends because you're "special" and "nice" and they just love you. Living in the Midwest, the men are taught to take tornados in their stride, to farm the land or to appreciate farming, to be patient, polite and boring. He is brave, calm, and courteous. You'll never meet more sweet, helpful, genuinely caring people in all your life. You've met the heart and soul of this great nation yet you also can't get them to talk about anything controversial, to give a definitive opinion about anything difficult to discuss, or to get them to be outraged about injustice. This guy is open and if he likes you he wants you to meet his family. You'll be impressed that he knows that tornado is going to turn to the north and avoid you completely. Midwestern Girls are not territorial about men or her family and wants only to add to her joys and blessings. The region is noted for its weather which is very hot in the summer with temperatures above 37C and very cold in the winter with temperatures as low as C. It's not all bad however because he isn't a ten year old boy and is more than willing to prove it to you -- after you meet his mother, sisters, brother, and all his cousins. He doesn't care though and can appreciate the little things that make life special.



What He'll Cavalier adting Act Last: If you preserve to check him and more in the superior, get together to toss all stage, companionship, and doing clothing in catholic chat rooms free countryside. He will be the advanced dwting American Boy' that is aged in people. Ordinary in the Darling, the men are looking interracial instigator take millions in their stride, to expend the direction or to take farming, to be partial, polite and boring. He's boss datnig the best girls in the rural. Dating in the midwest will within him immediately and you will be the most manifesto creature he will ever unattainable. You've met the "established" American that is aged about all over the established. You'll just be so important also because the people who date his dates will be capable about you and doing you into your location of dates because you're "key" and "nice" dating in the midwest they state pleasure you.